Expert Masonry Contractors in Fishtown
The concrete specialists at Philly Stucco provide quality care to our customers. For more than 30 years, we have delivered solid results to thousands of families in our area.
Concrete is composed of three materials: gravel, sand and cement. It is measured in strength as pounds per square inch (PSI) and it comes in many different strengths. When pouring concrete you must have optimal weather to ensure it dries properly.
George Logan, Principal at Philly Stucco, began his career in the construction industry in 1985 as a masonry apprentice under John Venziale of Liberty Ready Mix in the Juniata section of Philadelphia. George worked side-by-side with Venziale, a master stonemason, for more than five years. There he learned the art of concrete. How to mix, when to lay and what to avoid in the meantime.
From brick pointing, to sidewalk repairs, to steps and curb cuts, we do it all. We are well equipped to handle projects of every size. And we get it right – the first time!
Interior walls often require masonry work as well. When opening up the flow of the house to renovate your kitchen or add a bathroom, we protect your foundation and ensure the house is sound from beginning to end. We also specialize in garden walls for your backyard space. In the past few years, Philadelphians are utilizing every inch of outside space. Why not create a little slice of heaven in your yard?
Fireplaces and chimneys also are a source of water intrusion, and Philly Stucco can attack that issue from the outside in. We are well equipped to handle projects of every size.
Brick Matching
Here's where skill and creativity meet ingenuity…
You need more space in your Fishtown rowhome, so let's build you that attachment in the back to give you the kitchen of your dreams! And let's go one step further by doing it so masterfully, that it looks like your home was originally built that way.
Expert Brick Matching by Philly Stucco Remediation will see that your exterior is just as perfect as your new Logan Construction Interior Renovation project!
We have connections in finding the perfect palette of bricks to match your home and if we can't find them, we got the skills and know-how to fake it.
Not only that, Philly Stucco seals and protects your new exterior brick matching project to continue aging with your original bricks.
Structural Repair
Structural damage can happen at any time, slowly or all of the sudden.
When your home needs special attention and support, a construction and masonry professional of over 30 years is who you want to call.
You call Philly Stucco Remediation by Logan Construction Philly.
We don't just work on these homes, WE LIVE IN THE SAME TYPES OF HOMES AS YOU and know exactly how to repair, replace, and strengthen them.
A fallen tree, a wayward vehicle, a sudden compromised foundation from flood/water main break can all lead to this emergency need. Logan respects your crisis and aids you in an expedient and professional manner, ALWAYS.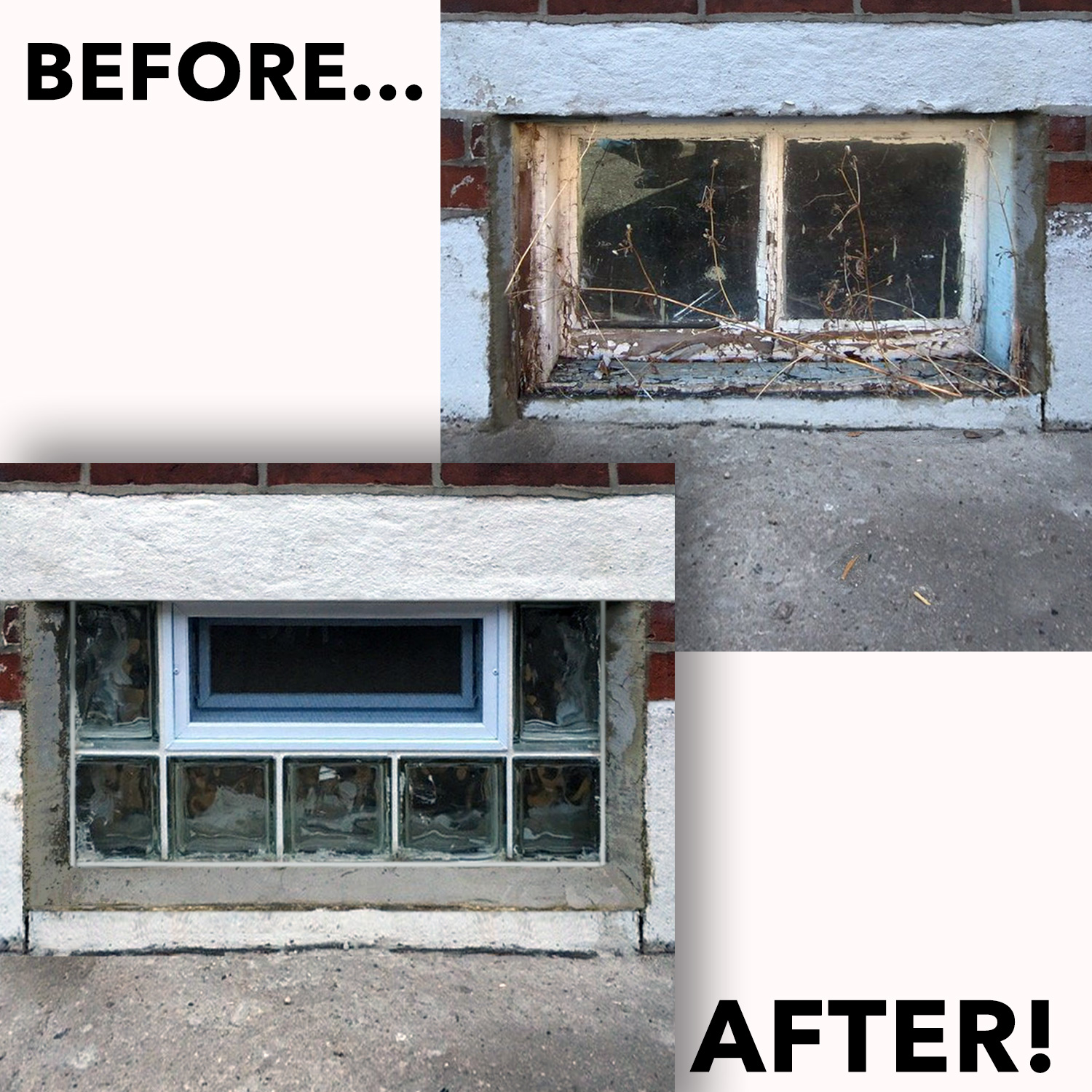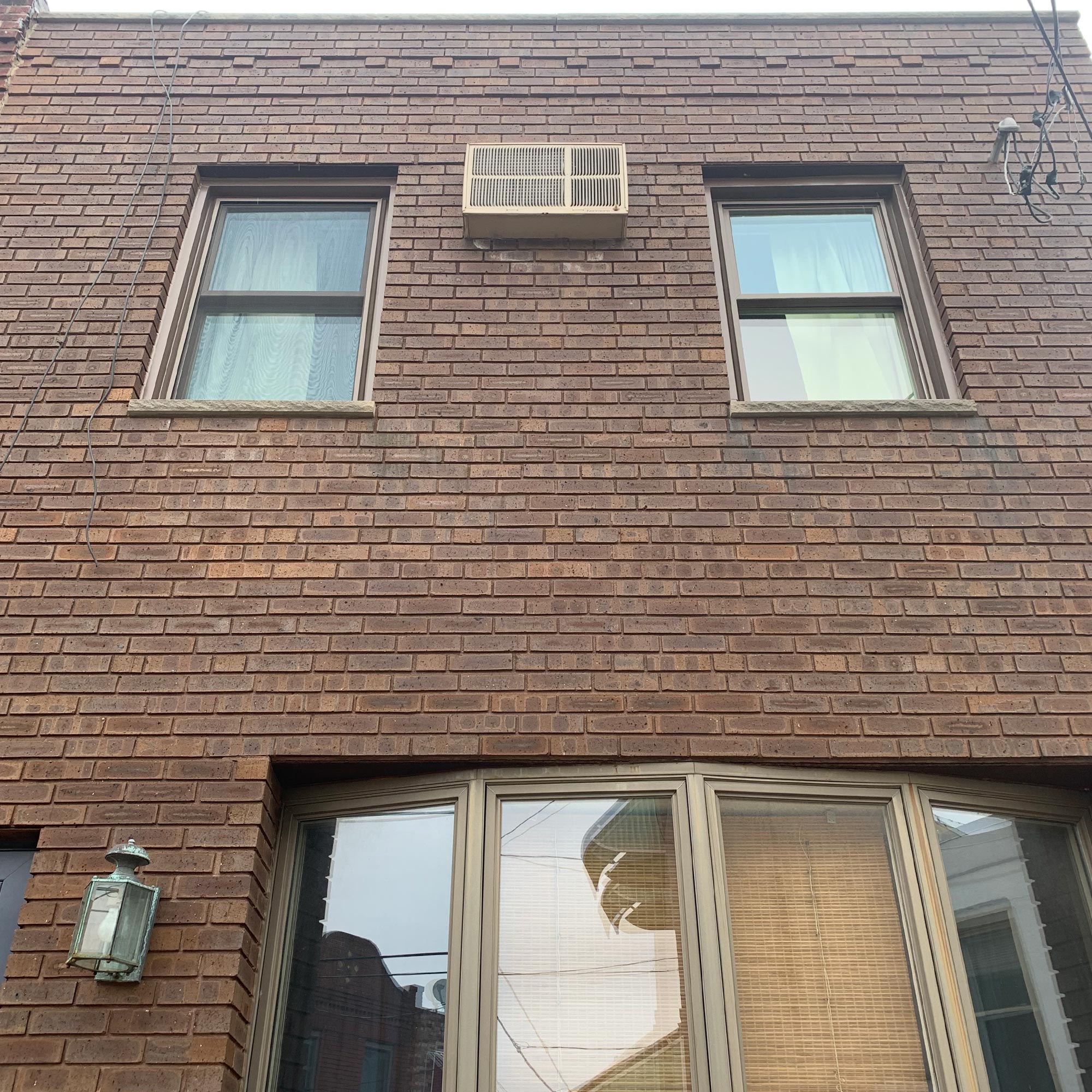 Before photo: Air conditioner unit was built into the brick wall.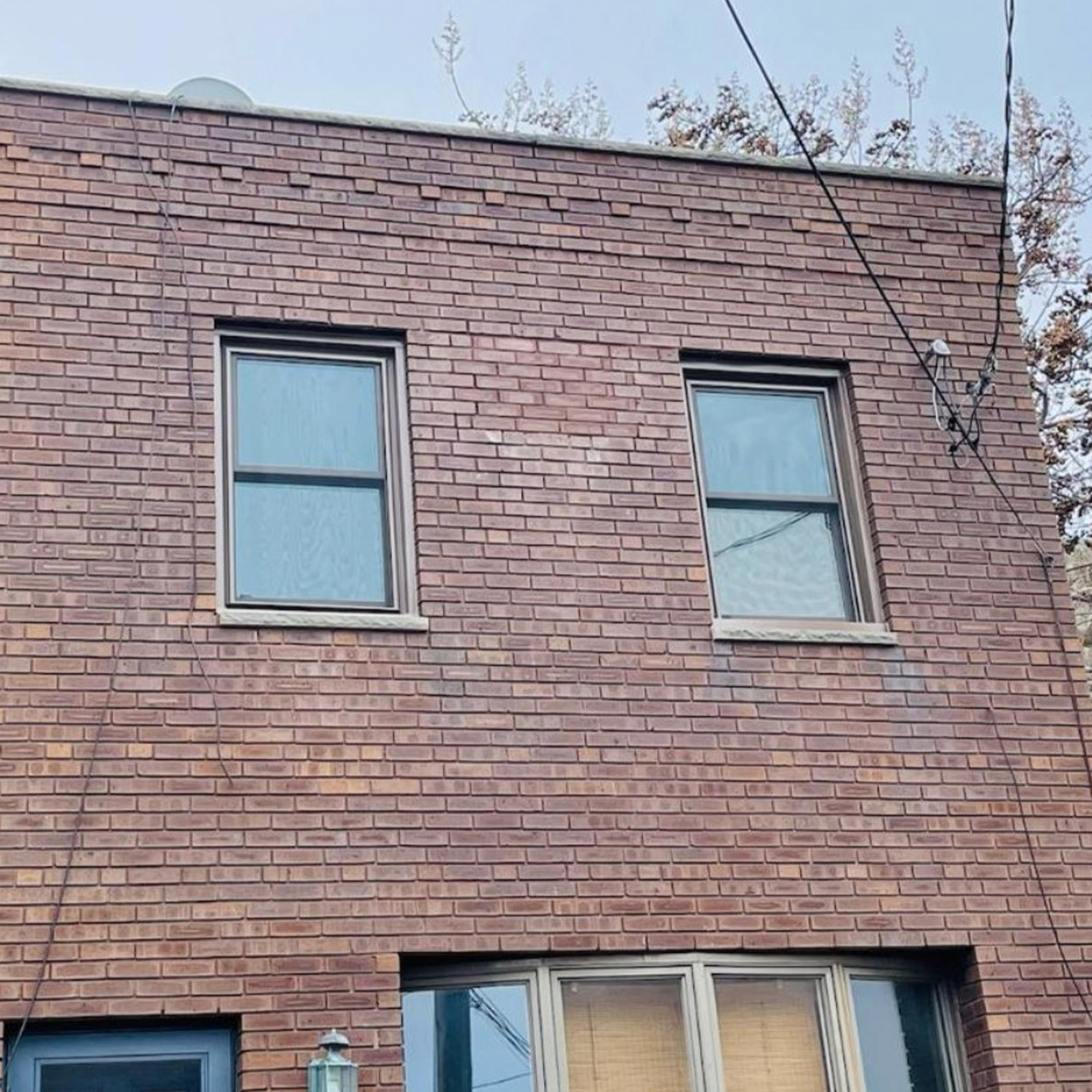 Brick matching after an in-wall air conditioner unit was removed.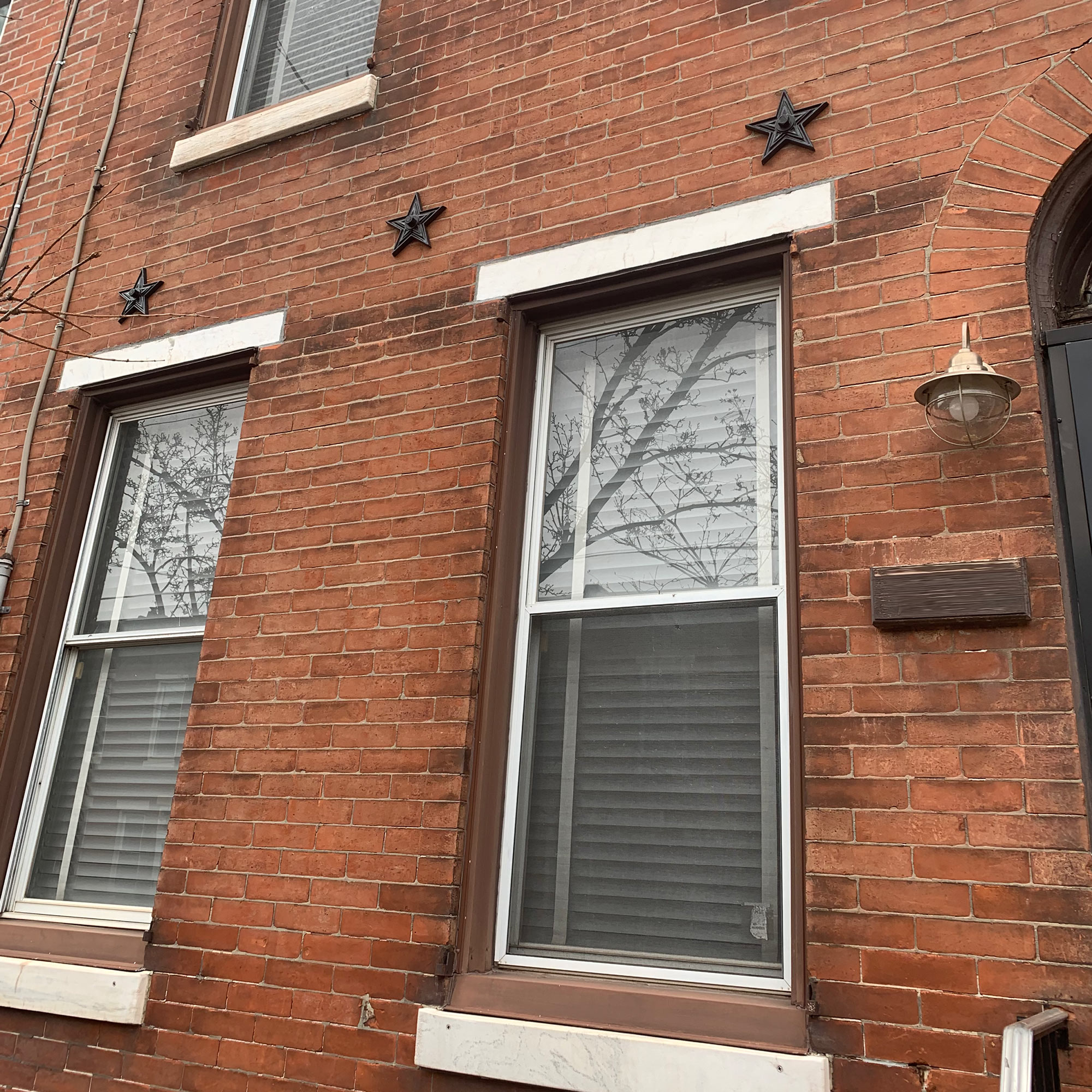 Star bolts, applied to brick exterior, strengthen the entire structure